ABOVE JOHN BLACK EX COMMERCIAL PILOT, WITH FRIENDS SITTING UNDER THE WING OF HIS BEAUTIFULLY RESTORED BRISTOL PLANE. A DREAM AND A VISION REALISED, BREATHING LIFE INTO THIS LOVELY GALLANT OLD PLANE..HERE ARE MORE PHOTOS JOHN BLACK HAS KINDLY LET ME USE ON THIS WEBSITE SHOWING THE RESTORATION AND COMPLETION OF THE FORLORN BRISTOL INTO A WORLD RENOWN UNIQUE RESTAURANT, AT WAIHI BEACH AIRPORT WAIHI BEACH, NORTH ISLAND NEW ZEALAND, WHICH  BRISTOL LOVERS WILL APPRECIATE.

ALL PHOTOS COPYRIGHT AND PROPERTY OF G BLOMFIELD-LOBET-OR/AND JOHN BLACK--.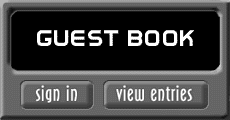 With clipped wings and looking most forlorn. at ARDMORE AIRPORT, our wonderful Bristol  ex NZ 5096 about to under take a journey to a  bright new  life, as a exciting restaurant at WAIHI BEACH AIRPORT NEW ZEALAND.

Triumphant, thumbs up JOHN BACK (OWNER) and friend , getting ready for the  long difficult haul from ARDMORE  AUCKLAND to the unloading  at Waihi  BEACH AIRPORT, now the hard work is just beginning!

Interior of BRISTOL FREIGHTER 'WINGS RESTAURANT', red velvet, soft lighting, tv viewing of Bristol freighters, a true trip down memory lane, for plane buffs and world wide acclaimed quisine.

Sitting pretty as a picture, the lovingly restored  BRISTOL FREIGHTER NZ5906, the new,  world acclained 'WINGS RESTAURANT' Waihi Beach Airport NZ.

Work progressing, cargo doors open, WAIHI BEACH.

Comtemplating the mammoth task head!

Grand old lady's original cockpit!

ALL PHOTOGRAPHS ARE THE PROPERTY OF JOHN BLACK OR H. G BLOMFIELD-LOBET, KINDLY ASK PERMISSION OF USE-THANK YOU