JOHN BLACK ex commercial pilot, of  HAMILTON , NEW ZEALAND,  is  a very good friend of JAMES LOBET  and myself.........JOHN BLACK ,  above sitting by his pride and joy, the fully restored  BRISTOL FREIGHTER   with friends , was the a previous  owner of the WAIHI BEACH AIRPORT,     and JOHN'S dream was the rescue and restoration  of   BRISTOL FREIGHTER NO  EX NZ 5906 ........... and the restoration of this lovely old plane was turning it into a restaurant.   After a lot of sweat  and  hard work, this dream was  finally realized and the BRISTOL FREIGHTER  RESTAURANT  at  WAIHI BEACH NEW ZEALAND,   became a very popular stopping place for holiday makers at WAIHI BEACH, and many WORLD WIDE TRAVELLERS    as the BRISTOL FREIGHTER GUEST BOOK  ascertained and  many an ex RAF personal , and war vet had a tear in the eye at the sight of this most beautifully and lovingly restored old  beauty.  The service and cuisine was A1,  the waitresses being dressed in  the AIRFORCE UNIFORMS OF THE ERA....photos of the BRISTOL FREIGHTER in all the stages of her rescue and restoration, were displayed  in the main body of the plane along with other relevant wartime photos...JOHN BLACK   would play a tape for the BRISTOL FREIGHTER  enthusiasts,  of the deep throated roar of the BRISTOL in full power going over VIETNAM,    on her  bombing  runs, a little different   pace from her now  sedate role on the ground..JOHN BLACK   is a flier in every true sense of the word,  AND HOST EXTRAORDINAIRE  ....his whole world then and is  his love of planes and flying,  and many a good tale was spun by JOHN and his flying mates, over a jolly good meal and excellent coffee or sometimes something quite stronger!

John kindly gave me heaps of photos of the restoration which I will endeavour to put online  in time for you, have a new computer so have to get them off the old one.....

ANOTHER SHOT OF THE RESTORED BRISTOL ( and yours truly) WHEN THE BRISTOL WAS A THRIVING  RESTAURANT AT THE  WAIHI BEACH AIRPORT, WAIHI BEACH  , NEW ZEALAND. MANY PASSER BYS COULD NOT BELIEVE THEIR EYES WHEN THEY SAW THIS MAGNIFIENCT AIRPLANE AT THE AIRPORT, AND IN SUCH GOOD CONDITION AFTER JOHN BLACKS HARD AND DEDICATED WORK, SHE WAS ONE OF VERY FEW STILL INTACT, AND THIS  GRAND OLD LADY HAD HER ENGINES ( GOOD CONDITION)  PLUS LOGBOOK AS WELL, A PITY SHE WAS NEVER PURCHASED BY A MUSEUM OR  SOMEONE WHO COULD HAVE GOT HER FLYING AGAIN, OR AT LEAST IN AN AVIATION ENVIRONMENT........she is now accommodation round  WAITOMO WAY....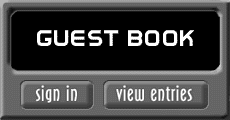 The BRISTOL FREIGHTER    has had a new lease  of life,   being purchased by,  BARRY WOODS................ and  turned into novel and exciting accommodation, for tourists....at  WOODLYN PARK.....WAITOMO     NEW ZEALAND.    Personally I would have loved to seen the BRISTOL in an aviation environment.........

THIS IS A NEW ZEALAND SITE.

MANY MORE   PHOTOS OF THIS LOVELY OLD PLANE ....

This page was last updated on: February 23, 2020