HENRY MIGNET'S

    Le Pou du Ciel..

Very few people realise that the problems with the early MIGNET AIRCRAFT were solved as early as 1935. In 1937 there were no less than 100, HM14 flying in Europe.One of the great disasters in the English speaking world was that the British Air League translation into English of the plans of how to build the HM14, omitted entirely to include the detailed C/G calculations which left builders of this snazzy plane to experiment and take chances with the heavy airframes and underpowered engines.

Today the Mignet Factory produces two type sections S, two seater metal aircraft and there are over 400 Hm293 flying around  in the world with another 85 under construction.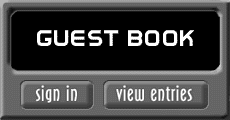 THIS IS A NEW ZEALAND SITE

French electrical engineer, one HENRI MIGNET, designed and built the single seat aircraft of wooden contruction, with two wings ,mounted in tanden, this prototype was finished and flew in 1934. Two NEW ZEALAND built FLYING FLEAS survive.

2MM-AAA built at WAPUKARAI, there is no record that this FLYING FLEA ever flew, it is now on display at the MUSEUM OF TRANSPORT AND TECHNOLOGY NEW ZEALAND.

2M-AAC was built in OMARU, SOUTH ISLAND,  and was flown successfully, it is now at the Rhodes' Toys and Transport 
Museum' 
at WANAKA, SOUTH ISLAND NEW ZEALAND, I have just had a look thru this site and it looks utterly fascinating. heaps of memorabilia to sigh over!
The ZK-FLE is a developed version of the 1938 HM16, modified and built by ROBIN GERMON, NEW ZEALAND. The aircraft is now called HM16/G. The changes have been  the latest Mignet airfoils, revised C/G range based on Pierre Mignet's suggestions, and an enlarged cockpit area.The aircraft empty weight is 320lbs, and it is owered by a 35h.p. Cuyuna two stroke engine.Wing loading is 6lbs.Powerloading is 15lbs per h.p.  Robin Germon runs AVION MIGNET SOUTH  PACIFIC and can supply a full set of plans, video tapes and builder support..see AVION MIGNET  in index.

                Rob Germon has since sold his Flying Flea