COPYRIGHT GANAGOBIE EXPERIMENTAL 2004

WELCOME TO THE
GANAGOBIE EXPERIMENTAL WOODEN AIRCRAFT PAGE
, I HAVE IMMENSE PLEASURE IN SHOWCASING THE LATEST IN A RANGE OF GANAGOBIE AIRCRAFT THE
GANAGOBIE MOUSEBIRD
, A FIRST FOR THE NEW ZEALAND IS THIS PERKY LITTLE MICROLITE , THE  EXPERIMENTAL  PROTOTYPE GANAGOBIE MOUSEBIRD. IT IS THE MOST RECENT IN A LINE OF
GANAGOBIES
DESIGNED AND BUILT BY THE LOBET BROTHERS, FROM THE FIRST
GANAGOBIE 01
BUILT BY THE
LOBET BROTHERS
IN LILLE AND FLOWN 1953, TO  THIS LATEST  MODEL WHICH IS JAMES LOBET'S 
OWN MODIFIED DESIGN.
THE
GANAGOBIE MOUSEBIRD
HAD HER MAIDEN FLIGHT ON A CLEAR SUNNY DAY, MODERATE BREEZE AT THE THAMES AIRPORT, THAMES,  NEW ZEALAND, ON THE 16TH JANUARY 2004.THE   SNAZZY LITTLE AIRCRAFT FLEW VERY WELL, LIVING UP TO THE EXPECTATION OF IT'S ,
DESIGNER AND BUILDER, AND PILOT, JAMES LOBET.
THE GANAGOBIE MOUSEBIRD WAS  BASED AT THE THAMES AIRFIELD ,
THAMES
, BUT IS NOW  BASED AT THE TOKORO AIRPORT SOUTH WAIKATO, NEW ZEALAND.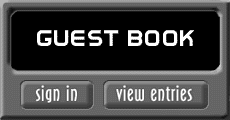 THIS IS A NEW ZEALAND SITE!

AS SOFT AS A BUTTERFLY, GANGOBIE MOUSEBIRD FLOATS DOWN ON HER FINAL APPROACH-THAMES AIR PORT NEW ZEALAND- PILOT-JAMES LOBET 23/01/04 photos copyright  H.G.BLOMFIELD-LOBET

LOADING FUEL-FRIEND AND PILOT, ROBIN GERMON LENDS A HELPING HAND -THAMES AIRPORT NEW ZEALAND-23/01/04

All photos copyright  H.G. BLOMFIELD-LOBET.

ALL SYSTEMS GO- PILOT JAMES LOBET- ASSISTED BY FRIEND AND PILOT - ROBIN GERMON-THAMES AIRPORT 23/01/04

Photos copyright  H.G. Blomfield-Lobet.

WELL NOW THAT WENT PRETTY GOOD! JAMES AND ROBIN GERMON COMPARING NOTES-THAMES AIRPORT 23/-1/04

Photos copyright H.G. BLOMFIELD-LOBET

CHECK OUT MARS EXPLORATION!

Photos copyright  H.G. BLOMFIELD

James Lobet, GANAGOBIE designer is the sole seller of the GANAGOBIE  AIRCRAFT PLANS.

All products, goods, designs, etc., under Lobet Ganagobie name are copyright, all rights reserved.

(RESOLUTION ADOPTED AT INTERPOL GENERAL ASSEMBLY STOCKHOLM, SWEDEN, SEPT., 8TH, 1977).

Any authorization to sell Ganagobie plans etc., have to be in writing to the designers name.