Hello and welcome to more wonderful planes and their amazing  pilots, some of these amazing guys have  built the planes they fly, and as any lover of home constructed aircraft know, this is a  real  labour of love with a capital" L"!   Most of these  great  pilots are friends of JAMES LOBET and myself, and it is a real  pleasure for me to present them and their aircraft  on these pages......the wonderful men and their flying machines..God Bless them all!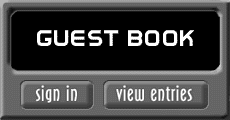 JOHN SERRANO ENJOYING A  HOLIDAY IN NEW ZEALAND,  WITH FRIEND, & RANS, WAIHI BEACH AIRPORT NZ.

THIS IS A NEW ZEALAND SITE.

PLEASE NOTE; ALL PHOTOGRAPHS ARE THE PROPERTY OF THE WEBSITE OWNER,

MATAMATA GLIDING CLUB OPEN DAY-MATAMATA AIRFIELD, MATAMATA NEW ZEALAND

Model flying..TOKOROA AIRFIELD SOUTH WAIKATO NZ

WALLY READ'S NEWLY BUILT GANAGOBIE AIRPLANE USA