This site was last updated on: October 7, 2020
Hello and welcome to my world of 
PLANES AND PILOTS.   
My name is
Helena  Blomfield
-Lobet
and I  reside in Tokoroa South Waikato
, NEW ZEALAND
,  two  beautiful  islands set as jewels in the
PACIFIC OCEAN,
  and if you still don't know  where that is, get out a 
WORLD MAP
  and look for
AUSTRALIA
,  to the right and down a bit and that's 
NEW  ZEALAND  ( AOTEA ROA
)  This site is about
  PLANES AND PILOTS, 
those wonderful men and their flying machines....my  husband 
JAMES LOBET,
the managing director of
GANAGOBIE AIRCRAFT RESEARCH LTD,
  was  born in
ROCHEFORT, LATE OF NIMES, FRANCE
,  with his brother
WILLIAM LOBET,
  were the original designers and builders of the  wonderful wooden aircraft.. 
THE GANAGOBIE AIRCRAFT!
  And here you can see the photos of the original
GANAGOBIE
built by the LOBET brothers in LILLE  FRANCE.  
HENRI MIGNET'S  FLYING FLEA
(link on this page)  On these pages I will show you some interesting planes and their very interesting pilots, ( our friends!)   so please enjoy this site and any comments are most welcome..thanks...!.....safe flying..!
Yours truly " Amazing Grace"  and a beautiful  old TIGER MOTH,   have a real soft spot for these lovely old planes. My first ever flight  was at the tender age of 18yrs,  in a  TIGER MOTH   at   NAPIER AIR PORT,   NEW ZEALAND.....The pilot  then was one   JIM REEVES   of the NAPIER AERO CLUB.   The pilot of the above  TIGER MOTH for the day was EVAN GRAY,  of    KATIKATI,  BAY OF PLENTY, NZ,   at the WAIHI AIRPORT BAY OF PLENTY, NEW ZEALAND ,  (lived in Waihi BOP for 35yrs) 

Me, running a stall to save a beautiful old
BRISTOL
FREIGHTER , at  an open day at WAIHI AIR PORT, BAY OF PLENTY, NORTH ISLAND, NEW ZEALAND a few years back, this beautiful  Bristol is now accommodation, damn shame as the engines were still okay, none of the sales re flying her again went through mores the pity
copyright William and James Lobet's 'GANAGOBIE 01' LILLE-FRANCE 1953

THE FIRST EVER GANAGOBIE LILLE FRANCE 1953.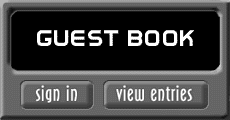 At the
TOKOROA AIRPORT
-.TOKOROA NZ.
.this airfield boasts a real nice runway, and room for more hangers guys, there  are plans afoot for more hangers to be erected, that's good news as I am sure this airport could definitely have brilliant future ahead
SHES A BEAUTY! Enjoyed a fantastic flight over Lake Taupo NZ and around the geothermal area, smooth as a........ very comfortable, lovely hostess..the way to go for some very special occasion!!

..JAMES E LOBET PASSED AWAY ON

18-02-2020 IN TOKOROA NEW ZEALAND

              1932-2020