DC 3 DAKOTA!

MY BABY!  ISN'T SHE BEAUTIFUL! THIS IS JUST ABOUT THE SMOOTHEST RIDE YOU WILL EVER HAVE FROM A BIG BIRD, FRIEND AND I HAD A LOVELY FLIGHT OVER LAKE TAUPO, TOTALLY AWESOME VIEWS, THIS BABY CAN BE
CHARTERED
  FOR ANYTHING NEW ZEALAND WIDE! WEDDINGS, BIRTHDAYS, OR FOR JUST A CRUISY SCENIC FLIGHT OVER FANTASTIC NZ COUNTRYSIDE, DRINKIES, WHAT EVER, OH WHAT A WAY TO GO, LOVELY STEWARDESS, AND SUPER CREW, HEY GO FOR IT!!!FLY BIG TIME!
BETTER STILL BECOME AN ASSOCIATE MEMBER, AND SUPPORT OUR WONDERFUL NEW ZEALAND WARBIRDS!

TOKOROA AIRPORT OPEN DAY, some of the many visitors looking over  planes on display...an excellent runway here, room for more hangers..but locals get first choice at the moment, no doubt this will be opened up in  the future.....great runway..control tower ( not in use)....magnificent visibility....and a spanking new public conveniences.....

More fun and planes at the TOKOROA AIRPORT SOUTH WAIKATO NEW ZEALAND.

TOKOROA AIRPORT SOUTH WAIKATO - NZ

Watching the model aircraft go through their paces

TOKOROA AIRFIELD SOUTH WAIKATO NZ.

Shock-horror for model aircraft enthusiasts!.owing to the irresponsible action of one person publishing a stupid event on utube..these world wide air craft model enthusiast have been banned from flying their models at/on  the Tokoroa airfield ....just a point, isn't the something called 'radio control' for pilots /planes & airports?

Now thisTokoroa Model Aircraft flying  is a world wide attraction, and one must wonder at the 'wisdom' of banning the Model Aircraft Club..(due to one persons foolish action) when  the  runway is used frequently for racing go (cars?) ......er?

BIG BIRD- THE MAGNIFICENT CATALINA- TAUPO AIRFIELD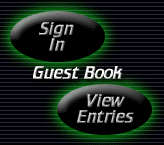 PLEASE NOTE ALL PHOTOGRAPHS ARE COPYRIGHT TO THE WEBSITE OWNER, KINDLY ASK PERMISSION OF USE..THANK YOU